We all could take a break now and again. Besides, what are you supposed to do while you're stuck at a bus stop or in a long line at the bank? Online gaming has made it possible for us to play games with friends on the go, add excitement to our fitness, and even enjoy playing on https://www.lotto-bonus-code.com/. So, here are some of our picks for the best games you can play on your phone.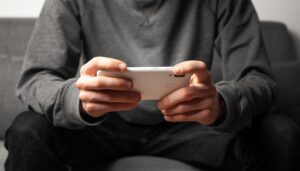 Hearthstone
Are you into Warcraft? How about card games? Why not both? Hearthstone is a free-to-play card game, intended exclusively for online play. While you can play it on your computer as well, there is something to be said about its app. You unlock cards by purchasing them for either in-game currency or real money, as well as by leveling up. With nine classes to choose from, you can take on opponents of similar skills around the world, or AI, with the latter offering you campaign battles as well. It does possess loot boxes in the form of card packs, but you don't have to pay for anything to enjoy most aspects of the game.
Shadowgun Legends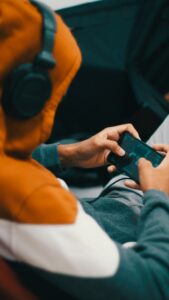 Who says you can't have a 60fps first-shooter MMORPG that you can play on your phone? The good folks at Madfinger Games brought the third installment of their Shadowgun series to our phones. It is as good as it gets phone-wise, for now. There is PvE as well as PvP in a plethora of settings and environments. Each player creates a unique character and you can battle others, or join them on their missions. If you're still unsure about this free game with in-app purchases, you should know that it won the 2019 Google Play Awards' Most Beautiful Game. How's that for mobile gaming?
Riptide GP
A long time ago (as in, 1996), SingleTrac brought us hits like Twisted Metal and Jet Moto. The studio, unfortunately, closed in 2000, but the legacy of the latter series lives on. Vector Unit has come up with a worthy descendant to Jet Moto in the form of Riptide GP: Renegade and Riptide GP 2. You take the role of a dishonored jet racer that has to race illegally to reclaim his title. You can modify your vehicle, take on challenges, and perform stunts on the tracks for the extra burst of speed. You can also take on other players as you dodge the police. Each game, at the time of writing, costs around $3.
Dragon Ball Legends
If you are a fan of the Dragon Ball series, you're in for a treat. Dragon Ball Legends brings the 3D action to your phone in a style that is similar to the Budokai Tenkaichi games. The novelty here is the cards that can be selected when enough Ki is charged up by the characters, which allows you to quickly execute combos and blasts. Due to the mechanics of the game, most matches between you and your opponents can be decided within a minute or two.