Steam sales and other great deals are the reason people often buy games they don't even end up playing. That is why many a gamer opts for free online games. It's not unheard of, as some of the best online gambling sites also have promotions like the Quinnbet Coupon Code that provide their users with a few complimentary bets and spins. So, what are the best sites to visit if you're looking for free online games?
Pogo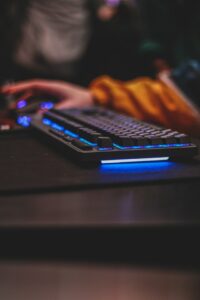 Pogo offers a wide array of games, including casino games. It is the perfect site for people that want to play board games and give their brain a workout. Or, if that's not your thing, you can challenge other players for the sheer thrill of competition. If you sign up, the site will record your achievements and there are even games that you can download. Sadly, some features are only available to paying customers.
Agame
Agame.com provides its patrons with a plethora of kids' games, puzzles, races, and others. Of course, in order to make the venture profitable, instead of charging for the games, they play ads. However, where they stand out is the feature that offers you the option of skipping said ads. You don't have to sign in, just start up your game and enjoy.
Newgrounds
Newgrounds has a motto: "Everything, by Everyone". It is a great place for up-and-coming game developers, movie makers, and voice actors to show the world what they can do. They have rhythm games, RPGs, action, adventure, sports, and so much more. Some games require signing up, but most don't. You can also see how the community feels about a particular game and, if you're a developer, you can scout the forums and check out the tools people use. A great way to kill time or to get some exposure and test things out.
Kongregate
Another platform that hosts games by companies like Armor Games. Whether you enjoy strategy, action, puzzles, or something else, this is the place for you. Like with most platforms, you don't need to sign up, but there are several perks if you do.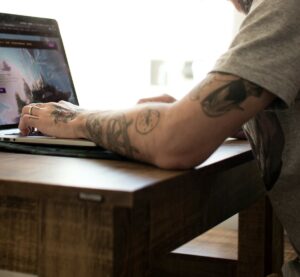 Playretrogames.com
Do you sometimes feel the nostalgia? Would you like to go back to the time when you and your friends and/or siblings would start up your console by hooking it onto your big clunky TV and play 8-bit games on your Atari, Sega, and NES system? Well, look no further. This website does not only allow you to play epic games of the past but also to do so with an NES controller. The only downside is that some of the more complex games, like N64 games, may be a tad slower, depending on your RAM. Still, a great site for great games.
Addictinggames.com
Last, but not least, is the platform with a sound variety of flash games with over 30 categories and multiplayer available. The downside of the site lies in its unskippable ads that may test your patience from time to time.
Still, it deserves a spot on this list due to the volume and scope of the games it offers.